Wine & Food Festival Tickets
Dates:
April 25, 26 & 27, 2014


Where:
Quiet Waters Park
in Deerfield Beach, FL


Tickets:
- VIP Dinner
Under The Stars
- Vineyard Party
- VIP Grand Tasting
- Grand Tasting
- Jazz Bubbles & Brunch
and Cruisin Classic
Car Show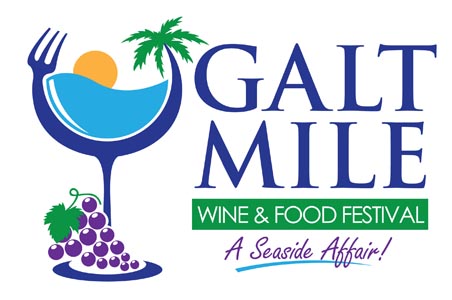 Purchase Tickets at GaltMileWineAndFoodFestival.com
Grab your significant other, your best friend or the whole gang and spend the most spectacular Saturday a Culinary Enthusiast can imagine at the 2nd Annual Galt Mile Wine and Food Festival along the most famous beach front condo strips in Florida. Please your palate, step into your stride and mingle among the best chefs in South Florida at the 2nd Annual Galt Mile Wine & Food Festival on Saturday, March 1st, 2014 from 4 PM to 8 PM.
---
Welcome to A Blue Wave Affair!
Grab your significant other, your best friend or the whole gang and spend the most spectacular Friday, Saturday & Sunday a Culinary Enthusiast can imagine. Please your palate, step into your stride and mingle among the best chefs in South Florida at the
4th Annual Deerfield Beach Wine & Food Festival on Friday, April 25th, Saturday, April 26th and Sunday, April 27th, 2014
.
This year promises to be a Festival no one will ever forget with four very special events over three days. Friday night kicks-off the festivities with two unique events, the VIP Dinner Under The Stars; 7 PM to 10 PM, which is an intimate four course wine and food pairing dinner with your own personal chef and wine sommelier, and the Vineyard Party; 7:30 PM to 10 PM, with gourmet food tastings, wine, craft beer, and live entertainment to dance the night away. Then, Saturday top chefs from the tri-county area converge upon Quiet Waters Park for the incredible Grand Tasting event; 6 PM to 10:30 PM. This year we moved Brunch to Sunday and added the Cruisin Classic Car Show! The sunday Jazz Bubbles & Brunch and Cruisin Classic Car Show event is from Noon to 3 PM.
As you stroll through the park on Saturday feeling the balmy breeze while the sun sets you will be embraced in sensory delight. The meadow will be transformed into a lavish walkway of "sailing the ocean blue" and regions that come alive through a gastronomic journey of tastes, sounds and visions! Meet and mingle among the tri-county area chefs as they prepare their most beloved dishes. Premier vintners will offer tastings of some of the world's best wines. Stroll through the festival to places afar with live cooking demonstrations, sensory tasting classes presented by our Festival Sommelier, garden and farmers market, business and retail shopping bazaar. Enjoy Live Entertainment and dancing at the Main Entertainment Stage & Lounge with the six piece band Groove Line.
The Grand Tasting on Saturday will be a true Blue Wave Affair!
Again this year on Friday night enjoy an exclusive VIP Dinner Under The Stars. It's about atmosphere. It's about food. It's about wine. And now, Chef Angelo Morinelli is bringing his culinary talents to the table. Friday evening will include an Italian four-course dinner prepared live to please your palate as you are introduced to perfectly paired wines by our Festival Sommelier. Afterwards you'll head to the Main Entertainment Stage for Entertainment and Dancing. VIP guests have FREE access to the Vineyard Party. Limited seating available to ensure an intimate experience.
The VIP "Dinner Under The Stars" tickets will SELL OUT EARLY!
If you're not in the mood for a sit down dinner but want to take advantage of the experience that we have created, join us on Friday night for the Vineyard Party. This will be a fun-filled affair for a limited number of guests, who will enjoy a selection of dishes prepared by hand-picked Chefs. They will also savor multiple wine and beer bars and live entertainment performed by the Urban Gypsy Band.
For those of you who like to wake up on Sunday mornings to enjoy a delectable brunch we have the perfect atmosphere waiting for you! Start your Sunday at the Jazz Bubbles & Brunch and Cruisin Classic Car Show. Luxuriate in the chic, European breakfast, featuring an array of brunch stations, including unique fruit preparations and fresh catch dishes. Cheers to Festival friends, both old and new, while enjoying Sparkling Wines, Mimosas and Summer Whites in the Vineyard. Gyorgy Lakatos, an eclectic cimbalom & guitar artist will be creating jazz rhythms from around the world on the Main Entertainment Stage. Brunch Guests will also enjoy the sights of our Blue Wave Classic Car show featuring Antiques, Classics and "souped-up" Hot Rods which will take you back to back to yester years. A true food and fun filled day for the whole family!
The Annual Deerfield Beach Wine & Food Festival brings you face-to-face with those who have made their lives -- their craft. This is the time for you to dine, drink fine wine and experience A Blue Wave Affair like no other!
---
Preview for A Blue Wave Affair! April 26th, 27th & 28th, 2013
---
Visit All of Our Upcoming Festivals
---
2013 Musical Entertainment Lineup
Vineyard Party Performances: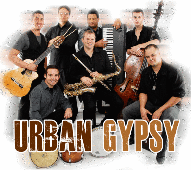 Urban Gypsy Band is a South Florida based Flamenco Jazz Fusion group which performs a style that combines the fire and romance of Flamenco and the sophistication of Contemporary Jazz, driven by exotic and urban rhythms from around the world. The group regularly performs at the top venues and resorts throughout the region, and is consistently recognized for their unique sound, which combines the smooth sounds of the Acoustic Guitar, Saxophone and Flute, with energetic and exotic grooves.
---
Grand Tasting Performances: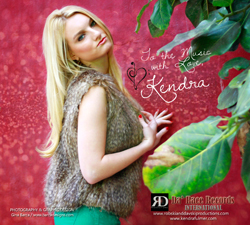 Kendra Erika Fulmer is a 19-year old singer/songwriter in her freshman year at Lynn University in Boca Raton, Florida.
Kendra has performed at many venues and festivals in South Florida including the Mizner Park Ampitheatre and Caldwell Theatre in Boca Raton, Boca Raton and Deerfield Food and Wine Festivals, Festival Market Place Pompano Beach and at Vanderbilt University in Nashville, Tennessee. In February 2012, Kendra was featured as the opening act for Australian pop star, Cody Simpson, at Revolution Live in Ft. Lauderdale, Florida.
Kendra is a former winner and finalist in the annual Boca Raton Future Stars Performing Arts Competition and was a finalist in Boca's Entertainer of the Year event. She currently performs weekly at Caruso's Ristorante, Arturo's Ristorante and Renzo's of Boca.
Kendra has just released her first Album, "Try to Go On" which features original songs written and produced by Kendra Erika and RD Productions.
More information and music can be found on KendraFulmer.com
---

Groove Line is one of the top dance/party bands in South Florida. Weddings, parties and corporate events are our specialty. We are also available special events, fundraisers, community and charity events. We promise that Groove Line will get your feet moving and get your soul grooving. Providing a mix of songs ranging from 50's to today's top 40, Disco to Rock, Swing to Soul, and Classical to Jazz, we can help make your next party a time to remember. Groove Line performs 100% LIVE! We don't use background tracks or sequencers. You also get THREE..count them…THREE front vocalists along with FIVE professional backline musicians that also provide background vocals.
---
MARTINI Jazz Bubbles & Brunch Performances:

Gyorgy Lakatos, was born in Budapest, Hungary. He is a world renowned musician. The guitar and cimbalom are his proficiency. He is a songwriter, performer and a "Gypsy Heart" He will romance any audience with his suave approach to making the guitar sing like an angel. He has traveled throughout the world entertaining many audiences. He now resides in Florida and is making a name for himself in the United States. His agile hands caress the strings of the guitar in a manner never before seen. He redefines music with his supernatural talent. He plays the Cimbalom since a very young child. His family members are all musicians, most known world wide, and he carries a tradition passed down through generations. "We are all Musicians" Gyorgy says. When asked about his music he has only one thing to say. "It's the air that I breathe, without it, I can't exist." If you haven't experienced his music, then come on out and bask in his glorious melodies and join the trance of the GYPSY HEART.... Gyorgy Lakatos.
---
---
First Annual Deerfield Beach Wine and Food Festival